Forget about the reality you know and live an unforgettable VR adventure.
ECLIPSE is a collaborative virtual reality experience set in space. Up to 4 players are divided into two teams: Explorers & Supporters and embody the crew of spaceship ECLIPSE II for 40 minutes. They will get to explore various locations while investigating: the cockpit, the oxygen garden, the hangars & the spacewalk. Despite the obstacles on the way, both teams will have to work together in order to solve the mystery and get safely back to Earth!
Caracteristics
Number of players
2 → 4 Players
Language(s)
French, English
Area
Free roaming Room (~20m²)
Experience required
For all
Minimum configuration
Unobstructed space
4*5m for 2 players
Empty, without obstacles
1 launcher PC
VR Ready
i7, 3060, 16Go RAM, 500Go stock
1 server PC
VR Ready
i7, 3060, 16Go RAM, SSD 500Go stock
1 VR headset per player
HTC Vive Pro, Vive Focus
Compatible with base stations
1 VR PC per player
1 PC or backpack PC per player
i7, 3070, 16 Go RAM, 500 Go stock
1 network kit
Internet connection
Fiber recommended and good wifi coverage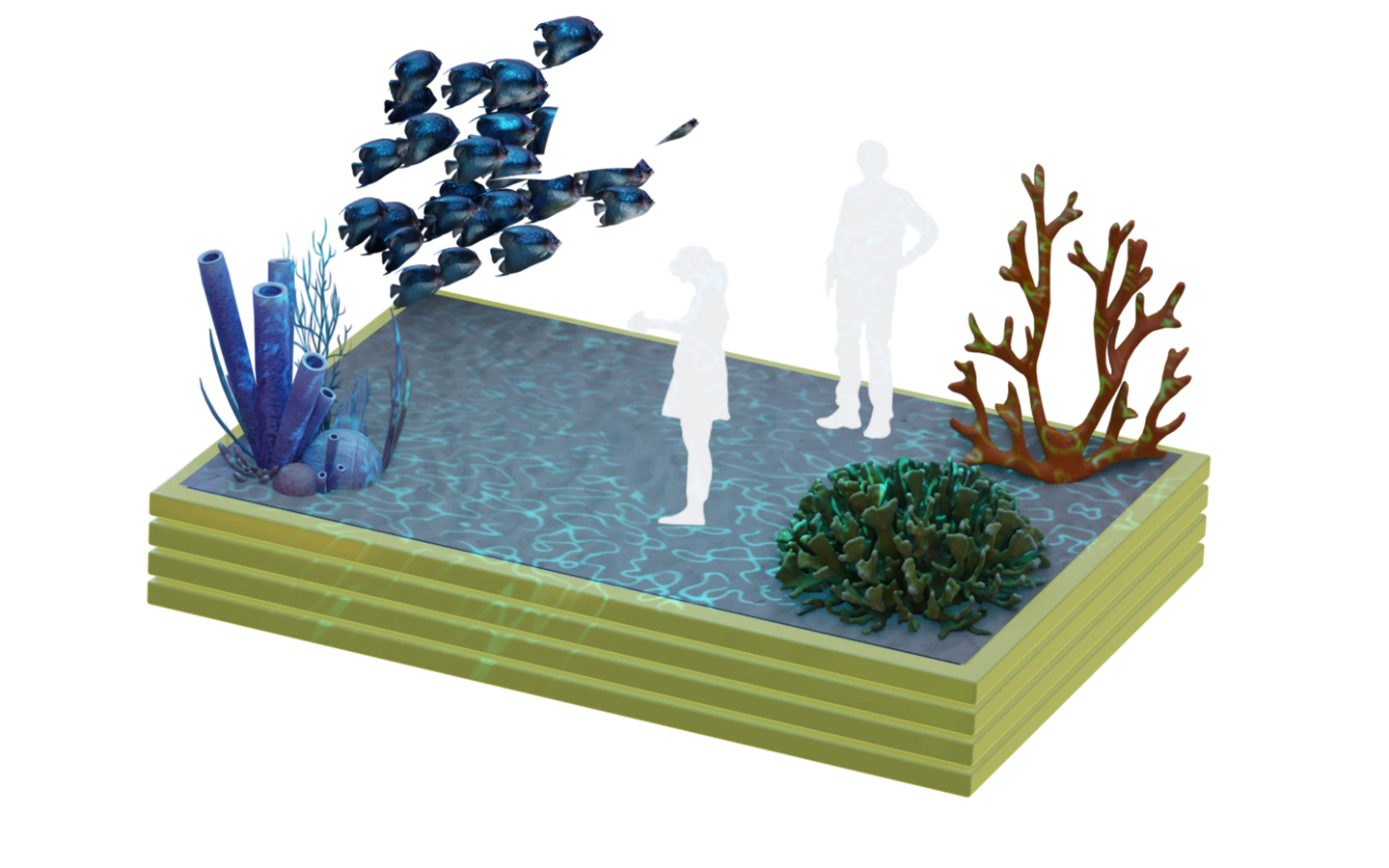 ECLIPSE
You will also like these games in your VR room
Attract and retain your customer's thanks to a large catalog of VR experiences developed especially for entertainment professionals
The Octopod: Games catalog is made up of new games developed by professional game studios. The catalog adapts to all audiences, all surfaces, up to 12 players to offer experiences sought after by customer groups.

A rich and evolving catalog to renew the experiences offered.