Octopod, the VR partner for your entertainment venue
Octopod is a set of VR gaming solutions for Arcades, LBE, and FEC operators. Octopod is a French team of enthusiasts united to offer you the best of virtual reality for the leisure market: rich and varied games and a reliable, simple, and efficient technical ecosystem.

Our objective ? The comfort of your team and the satisfaction of your customers.
A complete offer including
all the essential tools for your Location-Based VR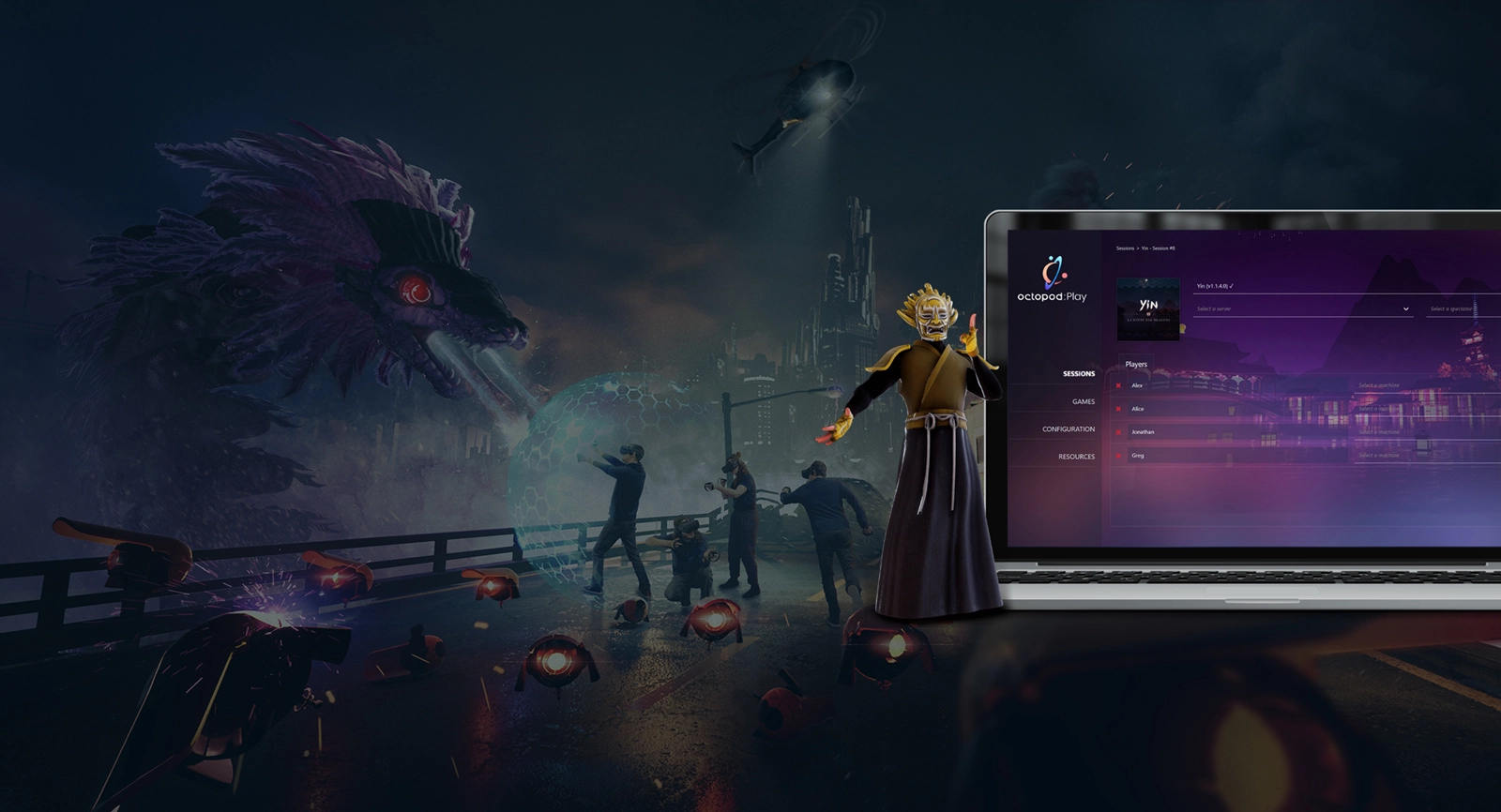 Start your Location-Based VR project
1
First
call
Together, we build your project: hardware, interior layout, design...
2
Trial offer
& Installation
We install the full Octopod's ecosystem and the games catalog
3
D-Day
& operation
You operate easily with all the tools available for you
4
Performance
& Profitability
You reach your break-even point and progress as fast as you want.
5
Development
& Expansion
You aim the economic growth by planning and opening new spaces
Attract and retain your customer's thanks to a large catalog of VR experiences developed especially for entertainment professionals
The Octopod: Games catalog is made up of new games developed by professional game studios. The catalog adapts to all audiences, all surfaces, up to 12 players to offer experiences sought after by customer groups.

A rich and evolving catalog to renew the experiences offered.
Projects by type of surface area
Space Box
The box space (or pod) is the most common space in the virtual reality world entertainment. Each player has his own playground area (from 4 to 9sqm per person). Players can play several times in the same session, communicate, and see each other in game.
Room-scale space
The room-scale space (also call room) is the smallest free roaming (free movement for the players) space developed by Octopod. Players move freely with 2 people in an open room of 20sqm using HTC/Valve 2.0 technology.
Get more
Do you already have a
VR venue in operation?
Free yourself
of technical issues
Offline operation
Continue your operation even in the event of an Internet cut or failure: the ecosystem will be automatically synchronized when reconnecting
Remote launch of games
From a single checkpoint, such as your reception desk, start your visitors' experiences in a few clicks
Compatibility with the main helmets on the market
The VR games of our catalog have been developed to support the main VR headsets on the market distributed by the major brands
View of the state of the machine park
In the twinkling of an eye, monitor the state of the network and your machines
Automatic game updates
The VR experiences you offer are automatically updated with new contents and improvements
Control of your machine park
Take control of your computers from your administration station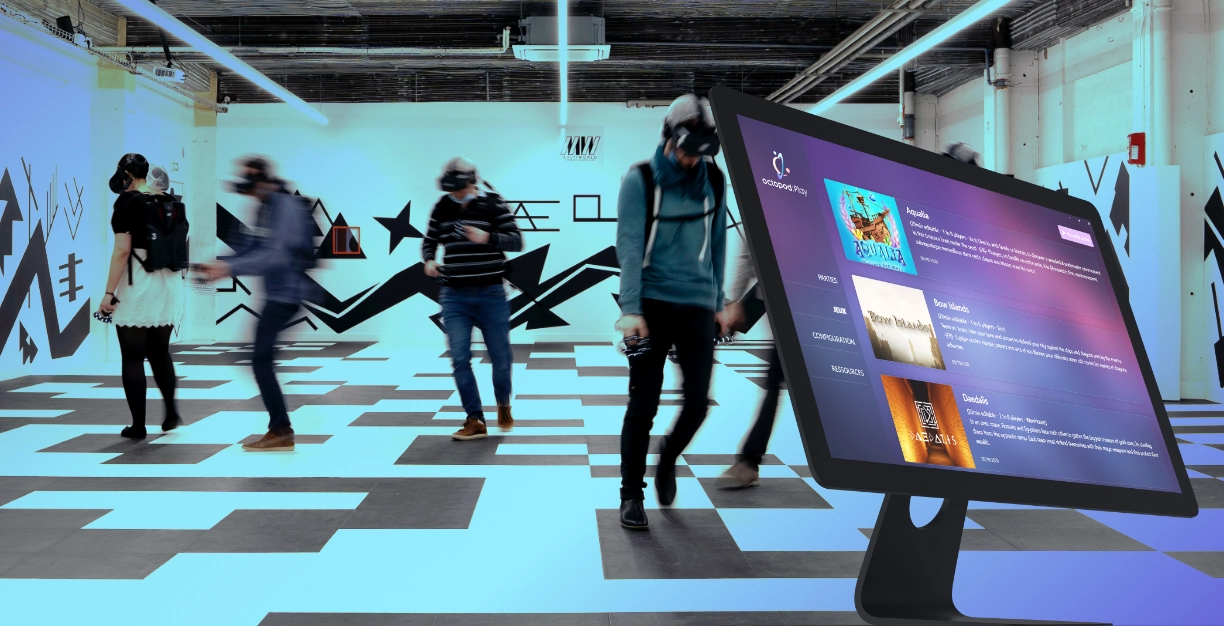 Interested in Octopod ?
Test it for free for one week and contact us
Test before you commit! From today, you can test the games (10 box games WanadevStudio) and the software/platform ecosystem for free for one week.
Our partners talk about it better than us
Quentin
Guardian of Real, Ludres (France)
Octopod transformed our project through the foundations. Today we are confident that we have the best solution for our operation. Content for all types of customers, beginners as well as confirmed, a management platform designed for us. The follow-up is flawless.
Christophe
Virtual Zone, Lyon (France)
The teams demonstrate both great professionalisms and at the same time empathy and human support in the project.
Arthur
DreamAway, Lyon (France)
This partnership with one of the most specialized national players in the creation of virtual reality content guarantees our customers to discover ever more innovative and breathtaking gaming experiences.
You
In your town
Start your project , open your VR Gaming Center, welcome and retain your first customers and send us your feedback!
Start my project →