Go with your squad to face hordes of zombies. Your mission? Purge the city.
Propagation: Top Squad is a VR action shooter in which players take on the role of a group of soldiers who have landed in a city ravaged by a zombie apocalypse. They are responsible for restarting the military ARES devices (kinds of anti-zombie antennas) placed in the city, before the end of the allotted time. Players must make their way among the hordes of zombies to access the antennas, activate them, then defend them until they are fully activated. A whole arsenal of weapons is available all along with their progress. After episodes 1, 2, and 3 very demanding, Propagation: Top Squad wants to be more accessible and let off steam.
Caracteristics
Number of players
1 → 8 Players
Type of game
Survival shooter
Universes
Thrills and exploration
Language(s)
French, English
Experience required
For all
Minimum configuration
Unobstructed space
4 - 9m² (per player)
Empty, without obstacles
1 launcher PC
VR Ready
i7, 3060, 16Go RAM, 500Go stock
1 server PC
VR Ready
i7, 3060, 16Go RAM, SSD 500Go stock
1 VR headset per player
Oculus, HTC Vive, Valve Index
Main PCVR headsets
1 VR PC per player
1 VR Ready per player
i7, 3070, 16 Go RAM, 500 Go stock
1 network kit
Internet connection
Fiber recommended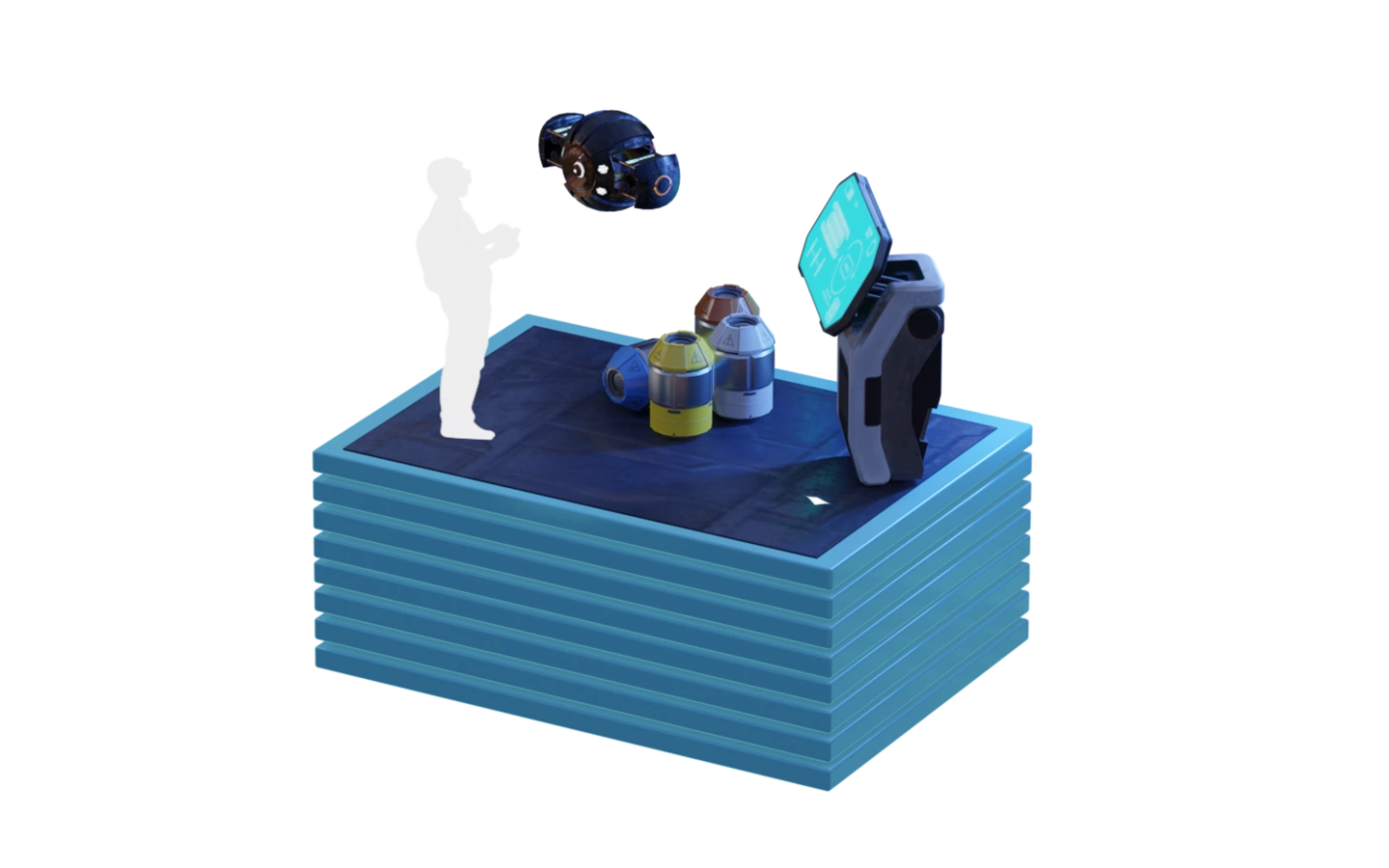 propagation
You will also like these games in your VR room
Attract and retain your customer's thanks to a large catalog of VR experiences developed especially for entertainment professionals
The Octopod: Games catalog is made up of new games developed by professional game studios. The catalog adapts to all audiences, all surfaces, up to 12 players to offer experiences sought after by customer groups.

A rich and evolving catalog to renew the experiences offered.