Send up to 12 players to explore on Mars!
Welcome to Mars! Players are sent to the heart of a human colony on Mars. All expansion initiatives were going well until AI and their equipment decided otherwise. The AI at the Martian base turned on the humans. Sent in an emergency, players are tasked with recovering and evacuating the hundreds of data collected on the red planet.
Caracteristics
Number of players
2 → 12 Players
Type of game
Exploration & shoot
Language(s)
French, English
Experience required
For all
Minimum configuration
Unobstructed space
4 - 9m² (per player)
Empty, without obstacles
1 launcher PC
VR Ready
i7, 3060, 16Go RAM, 500Go stock
1 server PC
VR Ready
i7, 3060, 16Go RAM, SSD 500Go stock
1 VR headset per player
Oculus, HTC Vive, Valve Index
Main PCVR headsets
1 VR PC per player
1 VR Ready per player
i7, 3070, 16 Go RAM, 500 Go stock
1 network kit
Internet connection
Fiber recommended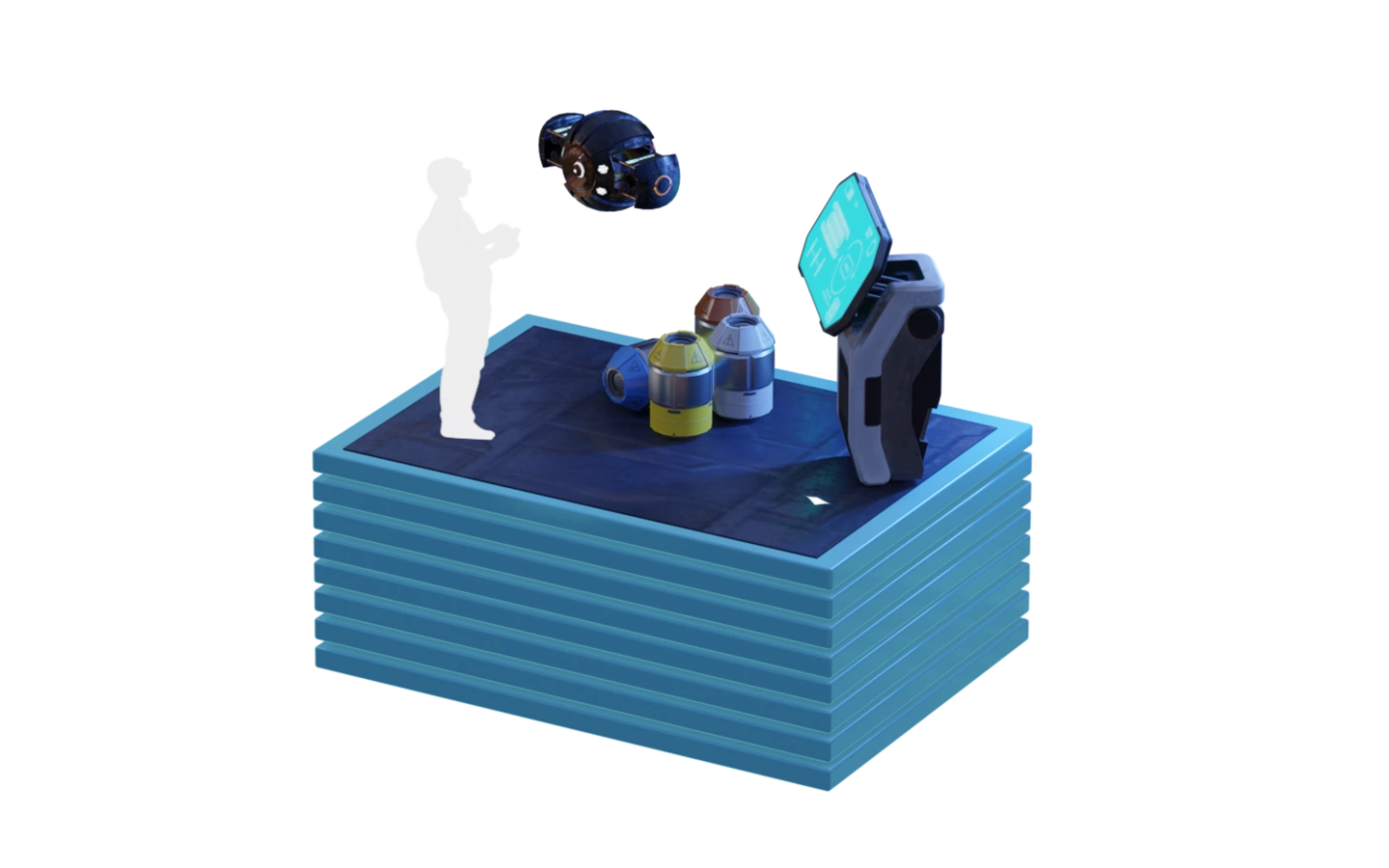 On Mars
You will also like these games in your VR room
Attract and retain your customer's thanks to a large catalog of VR experiences developed especially for entertainment professionals
The Octopod: Games catalog is made up of new games developed by professional game studios. The catalog adapts to all audiences, all surfaces, up to 12 players to offer experiences sought after by customer groups.

A rich and evolving catalog to renew the experiences offered.