Live a collaborative experience in virtual reality
Yucatan is a VR experience in the heart of the Mayan civilization that combines cooperation and adventure. Players evolve up to 4 pairs and complete several events in a limited time. At the end of the game, all pairs get together to fight the boss together and destroy the feathered serpent in a fight.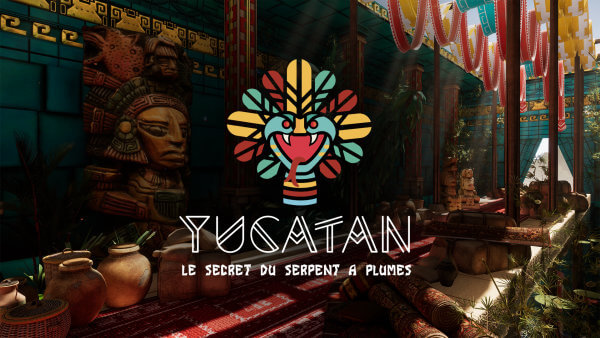 Type of game
Collaboration
area
free roaming Room (16m²)
Experience required
For all
;
Yucatan
You will also like these games in your VR room
Build customer loyalty with
a catalog of experiences
The Octopod:Games catalog is made up of new games developed by professional game studios. The catalog adapts to all audiences, all surfaces, up to 12 players to offer experiences sought after by customer groups.

A rich and evolving catalog to renew experiences proposed.