Let your visitors discover unique gameplay thanks to Yin, the dance of the dragons
Yin is a VR party game that takes players into the heart of the Chinese New Year, in an annual competition between villages in the valley. Each player takes the role of a master dragon who directs his animal in the sky with movements of the arms. To win, they have to catch paper lanterns and grow their dragon to be as long as possible.
Caracteristics
Number of players
2 → 4 Players
Universes
Traditional Chinese party
Language(s)
French, English
Duration
20 minutes, configurable
Experience required
For all
Minimum configuration
Unobstructed space
4 - 9m² (per player)
Empty, without obstacles
1 launcher PC
VR Ready
i7, 3060, 16Go RAM, 500Go stock
1 server PC
VR Ready
i7, 3060, 16Go RAM, SSD 500Go stock
1 VR headset per player
Oculus, HTC Vive, Valve Index
Main PCVR headsets
1 VR PC per player
1 VR Ready per player
i7, 3070, 16 Go RAM, 500 Go stock
1 network kit
Internet connection
Fiber recommended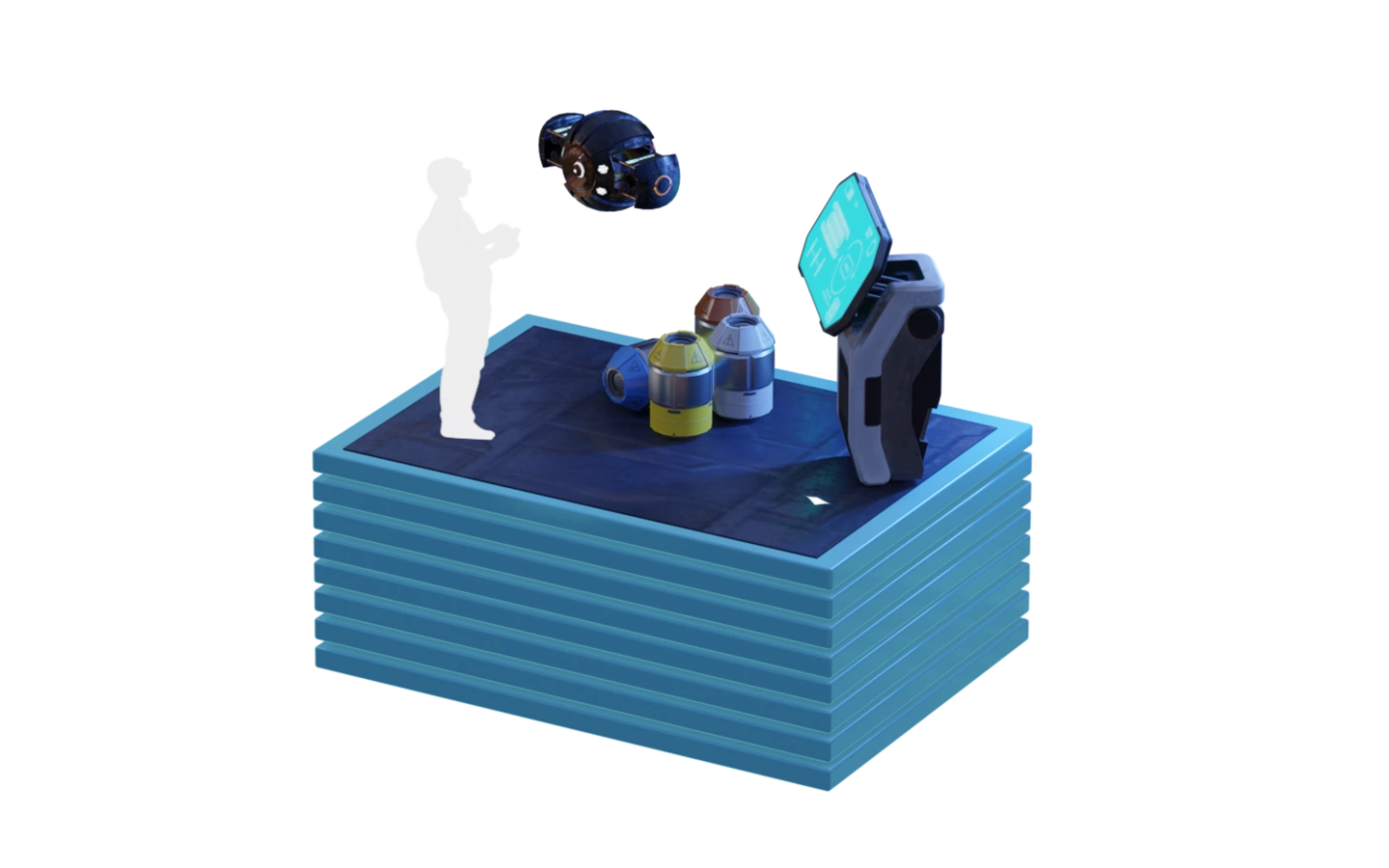 Yin
You will also like these games in your VR room
Attract and retain your customer's thanks to a large catalog of VR experiences developed especially for entertainment professionals
The Octopod: Games catalog is made up of new games developed by professional game studios. The catalog adapts to all audiences, all surfaces, up to 12 players to offer experiences sought after by customer groups.

A rich and evolving catalog to renew the experiences offered.