Let the players immerse themselve at the core in an epic adventure with a dreamlike environment, rich in colors.
Another dimension exists and the organization INCARNA is actively looking for a new type of explorer, ready to achieve the unthinkable.The players expressed an interest in becoming explorers and are ready tobe tested in one of our evaluation centers.If they pass this test, they will discover a world that constantly unveils new landscapes and strange lifeforms...

Game produced and developed by Incarna Studios
Caracteristics
Number of players
3 → 4 Players
Type of game
Adventures Escape Game
Universes
Dreamlike universe
Language(s)
French, English
Experience required
For all
Minimum configuration
Unobstructed space
4 - 9m² (per player)
Empty, without obstacles
1 launcher PC
VR Ready
i7, 3060, 16Go RAM, 500Go stock
1 server PC
VR Ready
i7, 3060, 16Go RAM, SSD 500Go stock
1 VR headset per player
Oculus, HTC Vive, Valve Index
Main PCVR headsets
1 VR PC per player
1 VR Ready per player
i7, 3070, 16 Go RAM, 500 Go stock
1 network kit
Internet connection
Fiber recommended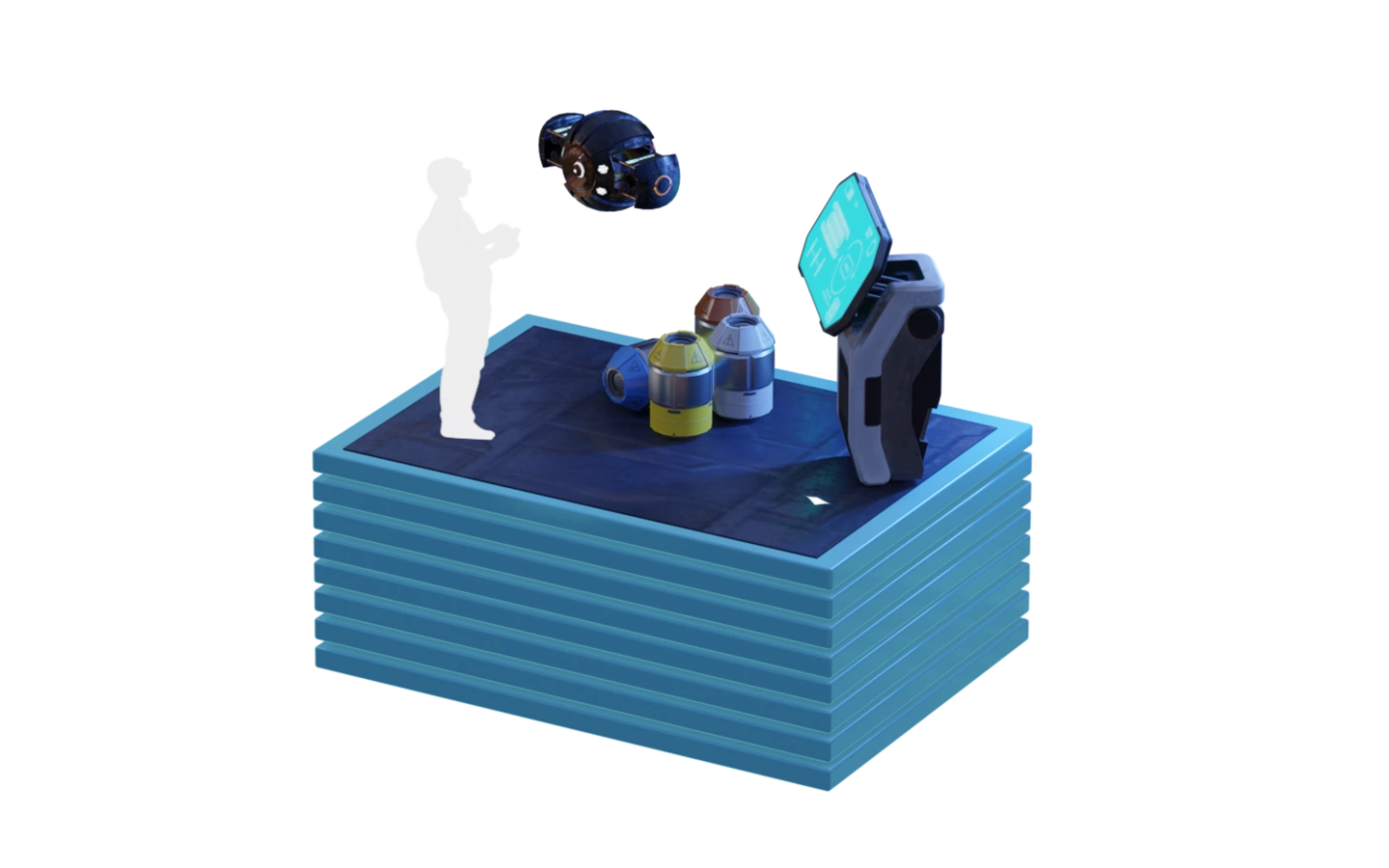 incarna chap.1
You will also like these games in your VR room
Attract and retain your customer's thanks to a large catalog of VR experiences developed especially for entertainment professionals
The Octopod: Games catalog is made up of new games developed by professional game studios. The catalog adapts to all audiences, all surfaces, up to 12 players to offer experiences sought after by customer groups.

A rich and evolving catalog to renew the experiences offered.